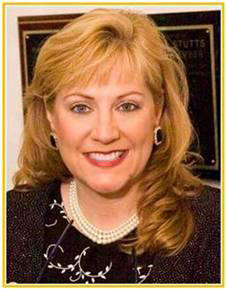 With over 25 years of experience in the media, publishing, and advertising industries, Donna Stutts has held both national and international positions with media companies with primary focus on strategic partnerships, targeted media marketing, publishing, printing, digital and mobile marketing and tactical distribution routing.
In 1987, Ms. Stutts began her career as advertising director for Miami Today Newspaper in Miami. After two years, she became publisher of the Daily Business Review Newspapers, an affiliate of Time Warner, where she was responsible for three daily newspapers with $14.1 million in annual revenue. She supervised 46 employees and was in charge of six divisions including display and classified advertising, law firm marketing, circulation marketing and ancillary products. She was instrumental in increasing their revenue to historic figures.
In 1997, she was named the publisher of The Reporter Newspaper, a Miami Herald owned newspaper in the Florida Keys. In 2000, she was hired by VS Publishing Company in Orlando, as president with direct company oversight. During her tenure, she grew the publishing product line from three publications to 26 in seven years and doubled the company's revenue through tactical pricing, out-of-the-box product marketing initiatives and innovative sales training techniques. She was named "Allied of the Year 2006" by the Central Florida Hotel & Lodging Association and was the winner of the "2006 Stevie Award" for best female executive in a non-service company with less than 100 employees in the world.
In 2008, she was named vice president of sales and marketing for CTM Media Group (Formerly CTM Brochure Display) where she was responsible for sales and marketing for the second largest international hospitality distribution company. She was accountable for $22 million in revenue budget and supervised over 50 employees.
In 2011, she launched her own publishing business, Adrenaline Media, Inc., and within the first year, her company grew and generated over $500,000 in sales! Her company produces Destination Universal Vacation Values, Sheraton Vistana Fun Book Orlando, and Viva Orlando, Central Florida's first in-room tri-lingual (English, Spanish, Portuguese) language magazine coupled with 7 custom coupon companions. Adrenaline Media has over 150 distribution locations on International Drive, Lake Buena Vista and Kissimmee. She currently has 8 employees and has form a strategic partnership with GMF Consulting for joint presentation of two heavily-trafficked hospitality appreciation tradeshows and numerous hospitality events.
Education:
Donna studied at Barry University and Miami-Dade Community College where she majored in Business Administration.
Past and Present Professional Associations:
I-Drive Chamber Board Member
Central Florida Hotel and Lodging Association
CFHLA Allied Relations Council
Osceola Resort Area Council
Central Florida Vacation Rental Managers Association Board Member
Tourism Orlando Leadership
Business and Professional Women
Awards:
"1997 Up & Comer's Award Recipient" by South Florida Business Journal
"Who's Who in International Business" American Biographical Institute
Finalist in the Athena Awards for "Women in Business"
"Allied of the Year 2006" Central Florida Hotel & Lodging Association
"2006 Stevie Award" for best female executive in a non-service company with less than 100 employees in the world.