DONNA
 STUTTS-PIRAS, CEO Donna is team leader at Adrenaline Media Inc. with a hands-on, "let's get it done" approach. She  has a proven track-record of redefining results to incrementally increase existing hospitality media and advertising programs. Donna is a master at identifying and building innovative, successful NEW marketing strategies — all with the goal of increasing brand visibility and results for partners and clients. For over 10 years, she has been entrenched in the Central Florida Hospitality arena working directly with "key" players who know how to make things happen.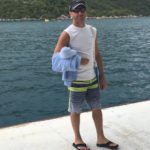 ENZO PIRAS, PRESIDENT Enzo Piras, a master at distribution routing, data analysis and quality control ensures that Adrenaline Media's publishing distribution and daily computer operations are top notch. His commitment and dedication to customer service will guarantee that ADMI clients will be satisfied year after year.
CAROLYN ORT, VICE PRESIDENT OF SALES Carolyn Ort previously was a Senior Program Manager for a Regionally Accredited College and was the top sales producer. She has consistently exceeded her goals and initiated successful sales strategies for her teammates. Carolyn began her career at Destination Universal as a concierge for a few four diamond hotels in Orlando, including Gaylord Palms and The Hard Rock Hotel. In 2005 she was promoted at the Hard Rock Hotel as the Executive Assistant to the General Manager, she was part of the team that won "Hotel of the Year" for both Loews Hotels and The Hard Rock Hotel. She also had the opportunity to work with a local publication to learn the industry. Carolyn is always looking for ways to connect the clients with guest service reps and concierge.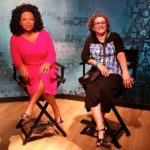 MARGIE BIRRIEL, VP OF PRODUCTION Margie Birriel, has over 16 years experience as a graphic design, production professional. She began as a marketing coordinator for the Private Industry Council. In 1996 she joined VS Publishing Company where she was trained in all aspects of publishing, printing and production. After 10 years she was promoted to Production Manager, supervising 6 employees, with overall responsibility for all printing and production efforts.
SARAH ANN DE LA HOZ, SENIOR MEDIA CONSULTANT  Sarah Ann de la Hoz attended Daytona State College where she majored in Business Administration. She has an extensive career as a sales professional with key experience in the vacation ownership and real estate industries. Sarah Ann has worked in the Central Florida hospitality industry for over 10 years. Her love of  providing great customer service and developing lasting client relationships, makes her a great addition to the ADMI team. Her hobbies include yoga, water sports and outdoor recreation.
MILAGROS SILVA, VICE PRESIDENT OF FINANCE  Originally from Venezuela and raised in the USA. Milagros met the love of her life in Key West, FL and then married and moved to Greece. Together they have 2 beautiful twin boys. Now she is living in the USA and ADMI is happy to have her on the team!
BRITTANY OLSON, PRODUCTION COORDINATOR Brittany grew up in Central Florida and attended the University of Central Florida. She received her Bachelors Degree in Graphic Design. Previously she worked for Kissimmee Guest Services and learned a lot about the tourist industry with Central Florida, specializing with vacation home guest. Her creative designs and bubbly personality won us over.
ELIZABETH VAZQUEZ-RIVERA, CONCIERGE LIAISON Originally from Puerto Rico but grew up in Massachusetts and met the love of her life. Her and her husband moved to Central Florida and now they have a beautiful daughter.  She worked for Orlando Premium Outlet as a Guest Service Manager with a tremendous amount of experience with concierge, guest service and ticket sales. Her "can do" attitude and always up for a challenge definitely won us over. She will be focusing on being our brand ambassador for The City Access App.
KEVIN WORCESTER, DISTRIBUTION MANAGER  Kevin has worked in the distribution industry for many many years and is the BEST! He always ensures all our locations are stocked with updated publications and always delivers with a smile.